Now more than ever, it's important to buy local for the holidays. Plus, there are so many interesting and unique gift options right here in Madison. So, the Madison Public Market is highlighting a few of our MarketReady merchants and other opportunities in the community to buy local and support our one-of-a-kind small businesses.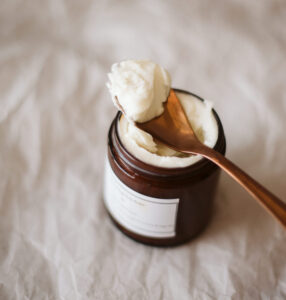 Perfect Imperfections
Jasmine Bank's luxurious natural body care products are made with love from the ingredients to the beautiful packaging. These little treasures make lovely gifts. During the holiday's, Perfect Imperfections is featuring:
Hand Poured Soy Wax Candles:
Bergamot Black Tea, Candy Cane, Cedar and Amber, Kentucky Bourbon, Pumpkin and Brown Sugar, Sugar Plum Fairy, Vanilla Bean, Warm Flannel
Whipped Body Butter: Gentle enough for baby and useful for all ages, this ultra-healing blend nourishes dry skin and soothes uncomfortable skin conditions.
Brown Sugar Scrub: Pamper yourself with this decadent brown sugar body scrub! Use in the shower all over and feel instantly moisturized! Leave your skin feeling smooth, smelling divine and amazingly moisturized.
These items plus several more can be purchased from Perfect Imperfections' website site: https://perfectimperfections608.org/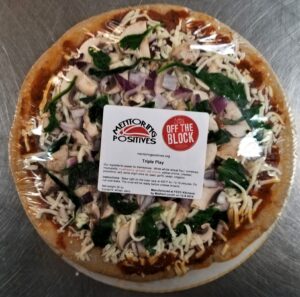 Off The Block Pizza and Salsa
Not only is Off The Block pizza and salsa DELICIOUS, it's also food with an important mission. Every purchase supports Mentoring Positives' work helping kids and families in the Darbo-Worthington Neighborhood. Mentoring Positives' youth engage in social, emotional, and business mentorship – the kids participate in every aspect of the Off The Block business, learning valuable entrepreneurial and life skills.
For delivery to your doorstep visit:
www.christines-kitchens.com
For pick-up at FEED Kitchens visit:
www.offtheblock.store
Madame Chu Delicacies
If you've ever had Madame Chu's Southeast Asian cuisine at a local fair or festival, you know how incredible her handmade sauces are. Josey Chu uses recipes passed down through generations in her family and then incorporates only the most traditional and all natural ingredients.
Madame Chu's is offering a special holiday treat: For every purchase of Madame Chu's sauce, you'll receive a small samples of cookies representing Southeast Asia flavors
Madame Chu Delicacies features:
Sambal Nyonya – a deep red chili paste that carries a unique and assertive heat. It is cooked slowly using traditional methods which add a unique caramelized and earthy flavor to the heat of the peppers.
Satay Peanut Nyonya – a dense paste that strikes a balance between the heat of the peppers and the richness of peanuts. A total of 14 ingredients come together offering a sweet, hot and sophisticated flavor.
Ginger Garlic – a light and flavorful punch of ginger and a gentle hint of the aromatic garlic. The ginger garlic stands on its own or when pureed with other herbs makes a great new condiments.
Madame Chu's Cookie Treasure Box – each box comes with different cookies that are local favorites from Singapore, Malaysia and Indonesia. Some of the cookies are mincemeat pie filled with raisins, figs, apples and many more goodness that are infused with brandy. Pineapple filled pastry ball, Linzer cookies, Peanut Cookies, Palm Sugar Cookies etc.
Order online: www.madamechu.com or through FEED Kitchen Bazaar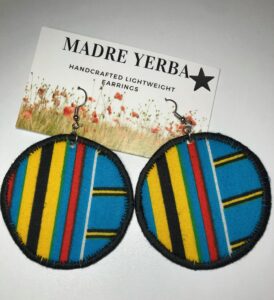 Madre Yerba
Madre Yerba (or mother herb) is a collective promoting organic, local healing products for the hair, skin, scalp, and nails. The mission is to open the mind about health and the impact we make on our environment. Starting small with the community first, spreading world history improving the knowledge of the youth! This holiday season, Madre Yerba has unique fabrics for face masks and lightweight earrings as well as plant based vegan and non vegan body lotions and oils. Don't miss out on these unique, handcrafted delights!
Oder online: www.etsy.com/shop/MadreYerba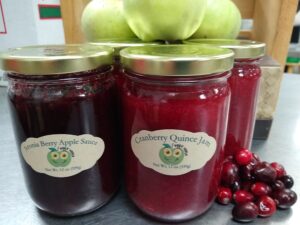 Ugly Apple Cafe
The mission of Ugly Apple is to work with local farmers, minimize waste by using their overstock produce, and help Madison's less fortunate get fed all while creating tasty treats and breakfast all day through the Ugly Apple food cart. Keep watching our website or FB page for a winter donut pop-up – Apple cider donuts, buttermilk donuts and Paczki!
Ugly Apply is currently featuring:
Cranberry Quince Jam – 12oz for $11 or 9oz for $8. Quince are a unique relative to the apple and pear and with cranberries and spices this jam tastes like the holidays!
Aronia Berry Apple Sauce – 12oz for $8. Aronia berries grow locally and they are the best things for you! Tons of antioxidants and mixed with apples they have a tart tanginess that is great with ham, turkey, mixed into yogurt or on it's own!
Online orders: email [email protected] with your order or find us on christines-kitchens.com There is no waiting for jars or fruit leather, special orders may take 48 hours.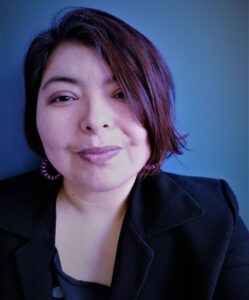 Wisconsin Mujer
Wisconsin Mujer, a multimedia social engagement company, is owned by founder Araceli Esparza. Araceli's expertise in building bridges in the community are the same principles she uses for helping business entrepreneurs gain clarity in getting new clients. Wisconsin Mujer is currently offering a free consultation for your brand, product or service. Outreach/marketing/branding packages are customized, but typically include 10 social media posts, a business card and specific branding consulting. Email [email protected]. In the subject line write, "MarketReady Promo"
People can join Wisconsin Mujer's newsletter and find free Instagram Tips: https://mailchi.mp/a0bc54983fbe/my-top-3-instagram-tips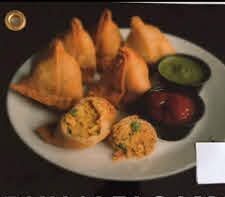 Ember Foods
Ember Foods is owned and operated by Yakub Kazi and Nausheen Qureishi. Yakub and Nausheen have lived and traveled around the world and they have curated their menu to serve some of the most unique and exciting cuisine they have found. Combining flavors of India, Australia, Indonesia, America, and the Middle East, Ember has food to please all tastes. Ember is often a crowd favorite at our Taste of the Public Market events.
Ember is currently featuring:
Punjabi Vegetable Samosas with Chutney
Flavorful vegetarian samosas come with yogurt chutney
Order online at www.christines-kitchens.com or email [email protected]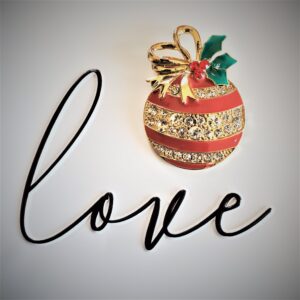 QB's Magnetic Creations makes Magnetic Jewelry that showcases your personality and distinctive taste. Feel magnetized with Magnetic Face Mask Bling, Badge & Eyeglass Holders, Brooches, and Jewelry Strings. They hold securely in place and adhere without damage to your clothes. Solving your problem beautifully – magnetically! Wear these beauties to your Zoom holiday gathering!
Special Holiday Discount 20% Off Use Code: HOLIDAY20
Purchase online: at www.QBsid.com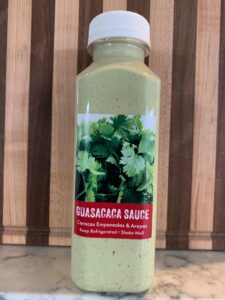 If you've never had an empanada, then you don't know what you're missing! For the past ten years, Caracas Empanadas has gained a reputation as one of Madison's most popular food carts. Luis named the cart after the city he grew up in, making Caracas Empanadas Madison's first Venezuelan food cart. Through the MarketReady program, Luis has grown his business and expanded his product line to now include Arepas. Luis looks forward to accelerating his business by having a counter/restaurant in the Madison Public Market and bringing more delicious flavors of Latin America to the greater Madison community.
Empanadas and Arepas can be purchased frozen along with our bottled guasacaca sauce at https://www.christines-kitchens.com/
FEED Kitchens' annual Holiday Bazaar has gone virtual!
Visit our store
and order items from over
20 wonderful local food businesses operating out of FEED Kitchens.
(Including serveral MarketReady merchants!) Items appropriate for your holiday table and for gift giving. Support your local entrepreneurs and help keep them in business!
The store will remain open until Dec. 13. Items will be available for curbside pickup beginning Thursday, December 17. For more information
visit the store
or the event
Facebook page
.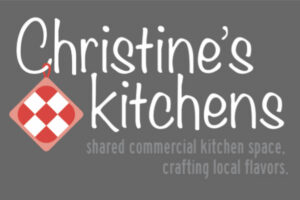 Christine's Kitchens
From curated specialty boxes (Bloody Mary Box? Yes, please!) to a variety of food and beautiful handcrafted goods, Christine's Kitchens offers a vast selection of unique items from over 60 local merchants. (Including several MarketReady merchants!) Items can be delivered, picked-up curbside, or shipped outside of the Madison area. Christine's makes buying local fun and easy!
Order Online: www.christines-kitchens.com