After years of thoughtful planning, community conversations, and guidance from national public market experts, the Fleet Services Building (200 N. First St.) was chosen as the ideal home to our future Madison Public Market. And those of us on the Board of the Madison Public Market Foundation and Advisory Council couldn't agree with this decision more.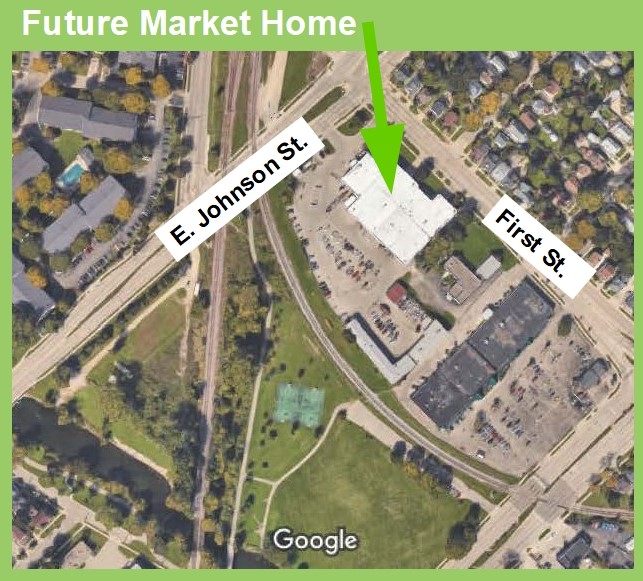 My name is Jamaal Stricklin and as Chair of the Madison Public Market Foundation, I'd like to share our perspective on why this location is the right choice for our Market:
1. E. Washington is becoming the City's most popular destination
From Forward Games at Breese Stevens Field to high-energy concerts at the Sylvee to the future Youth Arts Center, the East Washington Corridor is quickly becoming Madison's most exciting entertainment district. The Public Market will add another uniquely Madison experience to this destination building the corridor's overall success, while also benefiting from the thousands that are drawn here.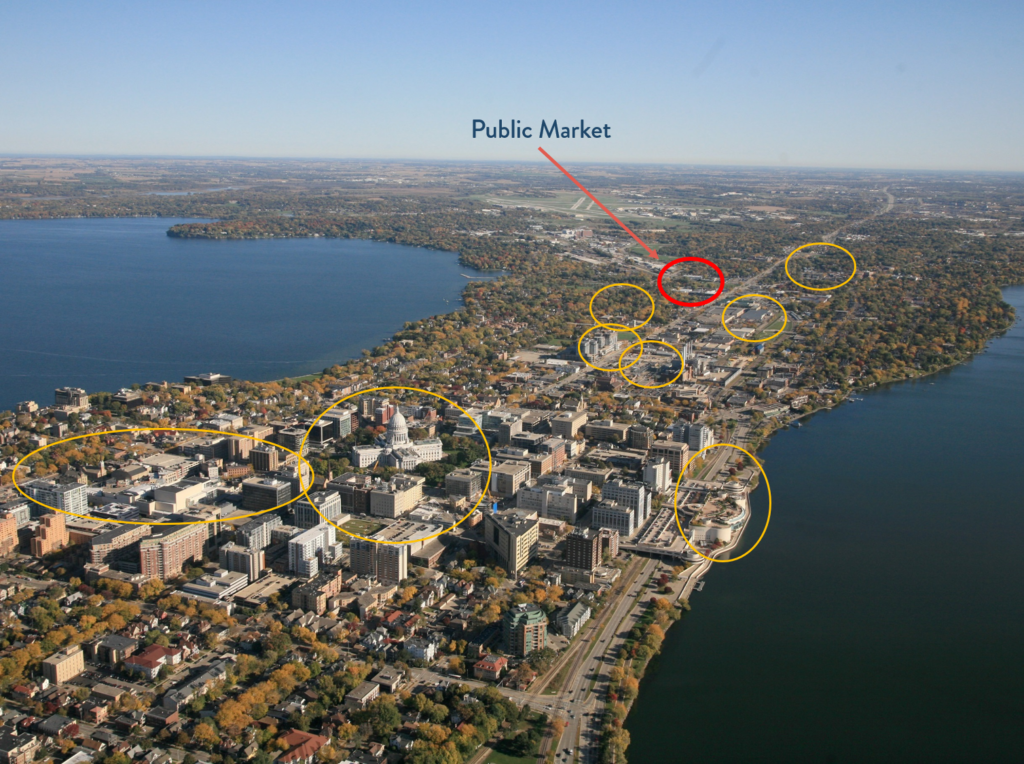 2. 100,000 people travel through the corridor daily
Whether visiting the E. Washington district or traveling through on the way to work, between E. Johnson, First Street, and E. Washington over 100,000 cars, buses, and bikes travel through this corridor every day. The Market will be a place these travelers can stop by for a relaxing meal or quickly pick up a few items for dinner on the way home.
3. Highly accessible location
Located at the end of the E. Washington District, this location is less than 5 minutes to the Capital Square, 5 minutes to the airport, and 7 minutes to 1-90/94.
4. Rapidly growing walkable and bikeable destination for thousands of neighbors
Within a ½ mile of the Market location, over 5,000 people currently reside. In the next 10+ years, over 2,000 additional apartment units will be added. Already businesses like Google, Zendesk, QTI, StartingBlock, and many other large businesses have relocated to the corridor. In the next decade, 2.5 million square feet of commercial space will be added to accommodate 260 additional businesses employing another 2,800 employees. The Public Market will help fuel this growth and will greatly benefit from the affects of this prosperity.
5. 173,282 people, including 49,000 households live and work within a 10-minute drive
A 2014 Madison Public Market survey completed by over 2,000 people found that 97% of respondents said they will travel up to 10 minutes to visit the Market often and 70% said they will travel up to 15 minutes. This above map shows the 10 minute driving radius around the Market site. Over 173,282 people live and work in this area, providing a significant target audience for frequent Market attendance.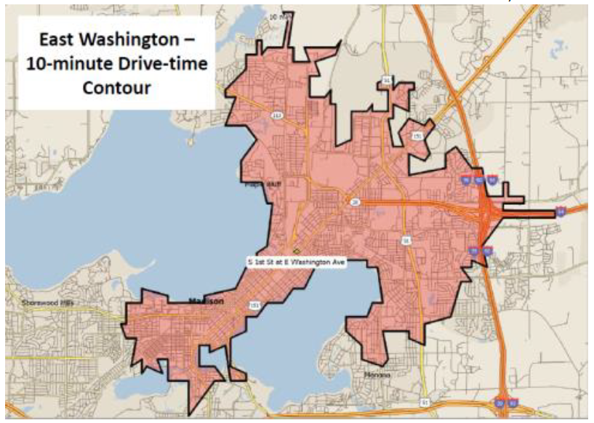 6. No where else in the downtown area could we get 3.5 acres of space
The Fleet Services Building is currently owned by the City and sits on 3.5 acres of land. This allows us:
120 on site parking spaces
2 large outdoor seating areas
room for seasonal outdoor food carts and vendors
small performance area
children's play area
No where else in or around downtown could we find or afford this much land. Because of the site, we'll be able to extend the activities and vibrancy of the Market outdoors… where we all want to be during those short glorious warm months of the year! Let's also not forget, that Burr Jones Field is right next door, allowing for even more green space to enjoy a picnic in the park or more outdoor programming.
7. A renovated Garage makes for a unique, retro Market space
Because the building was constructed in the 1960's as a Fleet Garage, the floor plan includes:
wide open spaces, free of columns or obstructions
2 story tall ceilings (they have to fit firetrucks and garbage trucks inside!)
floor to ceiling windows on most of the walls
2 story tall garage doors – which we will keep and open up during the warm months for an "open Market" experience
a current 2nd floor mezzanine already exists and will offer visitors a bird's-eye view of the bustling Market (similar to the 2nd floor seating at the Milwaukee Market)
a 5,000 square foot adjoining room will be the perfect event space for food festivals, performances, and private parties.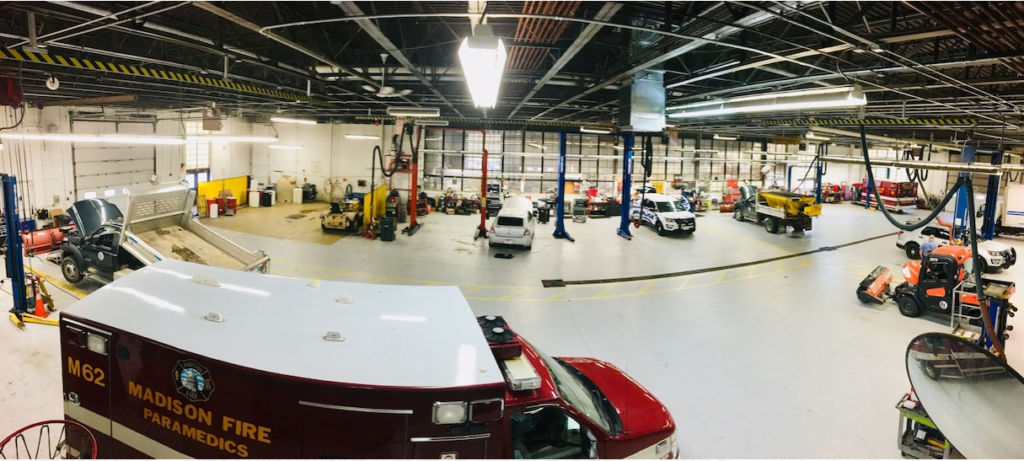 While the location was debated for quite some time, most everyone who visits the Fleet Building is immediately excited about this location. Come see for yourself! Join us for Market Holiday event on Dec. 14 where you can visit the Fleet Building and join with us in imagining what our Madison Public Market can be!