The Site
Our future Market home at the site of the Fleet Services Building (200 N. First Street) sits on nearly four acres in the heart of Madison.
Site Plan
As the gateway to the E. Washington Corridor and the downtown, the site is also a connector to the airport, the I-90/I-39/I-94 interstate system, over 200 local buses, and several bike paths.
(click on the graphic to view a list of site amenities.)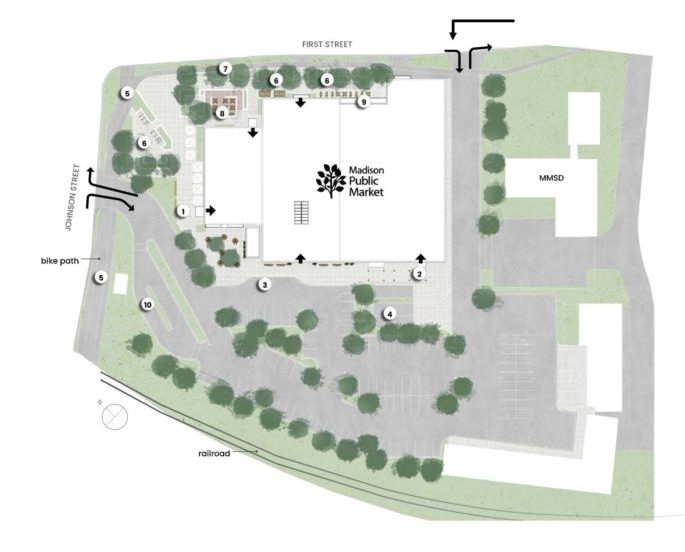 Points of Entry
It's important that our Market be accessible from many points of entry and for a wide variety of transportation modes and abilities. There will be over 120 car parking stalls on site, bike parking in multiple locations near several entries, a bcycle station, and a bus stop at the corner of First Street and E. Johnson.
(click on the graphic to view the entry points.)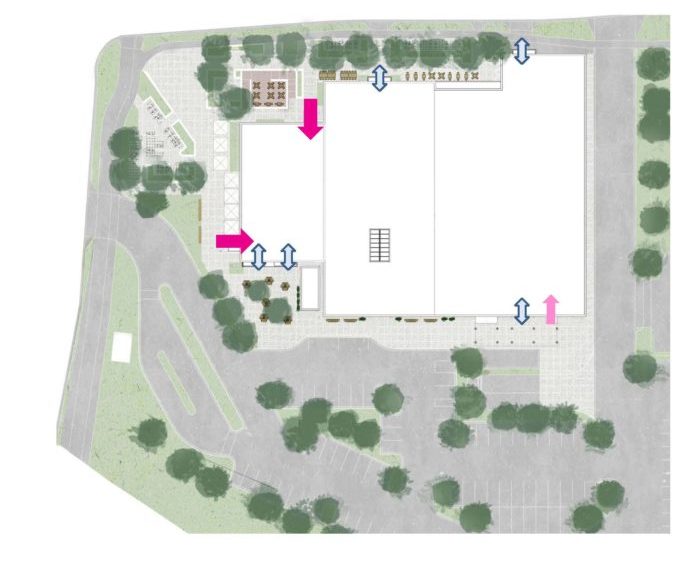 Outdoor Seating and Experiences
Our vision to create a community gathering space will continue beyond the front door. With nearly four acres of land, the site has room for several outdoor plazas to create natural opportunities for connections and outdoor experiences:
outdoor seating
multiple art murals on the outside of the building and additional public art
a lounge area (The Market Porch) for enjoying warm spring and fall days and cool summer evenings
food carts and other outdoor vendors, including artists and crafters
acoustic musicians and entertainment
(click on the graphic to view the outdoor plazas)