It's times like these when we depend on our friends and family to help us through. The Coronavirus and the Safe at Home initiative has us spending more time at home and foregoing trips to our favorite restaurants. With large gatherings cancelled or postponed, catering operations have no one to cook for. That's been especially hard on small business operators in food production, catering and restaurants. Revenue is down considerably. In fact, according to the James Beard Foundation, four out of five independent restaurants may not survive the pandemic.
Necessity is the mother of invention, and many in the food industry have had to be creative to continue operating. Fortunately, Christine's Kitchens has partnered with FEED Kitchens and the Madison Public Market's MarketReady program to organize and deliver pre-packaged food items on a weekly basis. Over 30 vendors are represented, offering everything from apple straps to whoopie pies.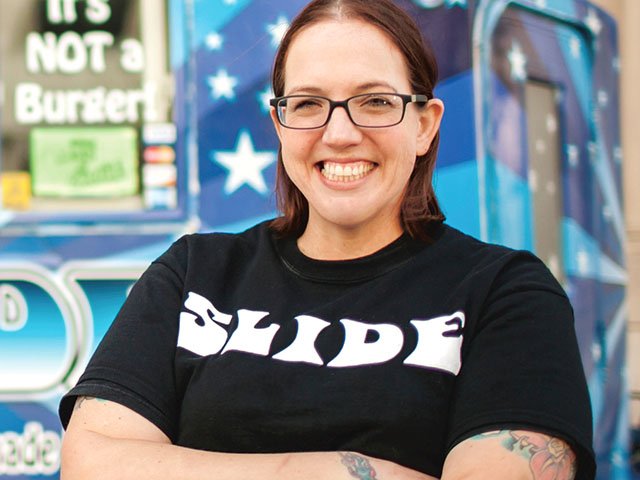 Christine Ameigh, best known for her Slide Gourmet Potato Chips, operates Christine's Kitchens, an east-side commercial kitchen shared with other food producers such as jam makers, bakers, caterers and pickles and preserves wholesalers. With approximately 60 percent of her potato chip business reliant on now-closed bars, she had a considerable amount of stock that needed to be sold quickly. After organizing and promoting a successful online sales effort, many of her fellow producers were intrigued. Together, they built upon the concept and now offer an expanded assortment of packaged and prepared food products, including fresh-made meals. Approximately 70 no-contact deliveries were made during the first week, and later, with MarketReady vendors participating, the following week's orders totaled more than 200. Over $30,000 in products have been sold and 500 deliveries been made since early April.
"As a business owner, trying to adapt to the ever-changing world is 100 percent necessary and usually never planned", says Ameigh. "The sales have just been stupendous. We are very excited. If you go on our website, you'll see you can probably order everything you'll need to eat for at least one week, maybe two."
Well-loved catering companies are represented. Aloha Wagon offers a Huli Huli chicken lunch plate, sweet teriyaki boneless chicken thighs, purple rice and authentic Hawaiian Mac salad. Bunky's provides hummus, baba ghanouj, lentil soup and baklava. Caracas Empanadas sells shredded beef & cheese, chicken, breakfast, and pulled pork empanadas. You can get your soul food fix from Melly Mel's with an order of fried chicken, collards, corn bread and mac and cheese. Melly Mel's offerings in May will feature BBQ chicken and baby back ribs combos including mac and greens. Ember Foods, famous for Indian food, is selling samosas, chicken korma and chana masala.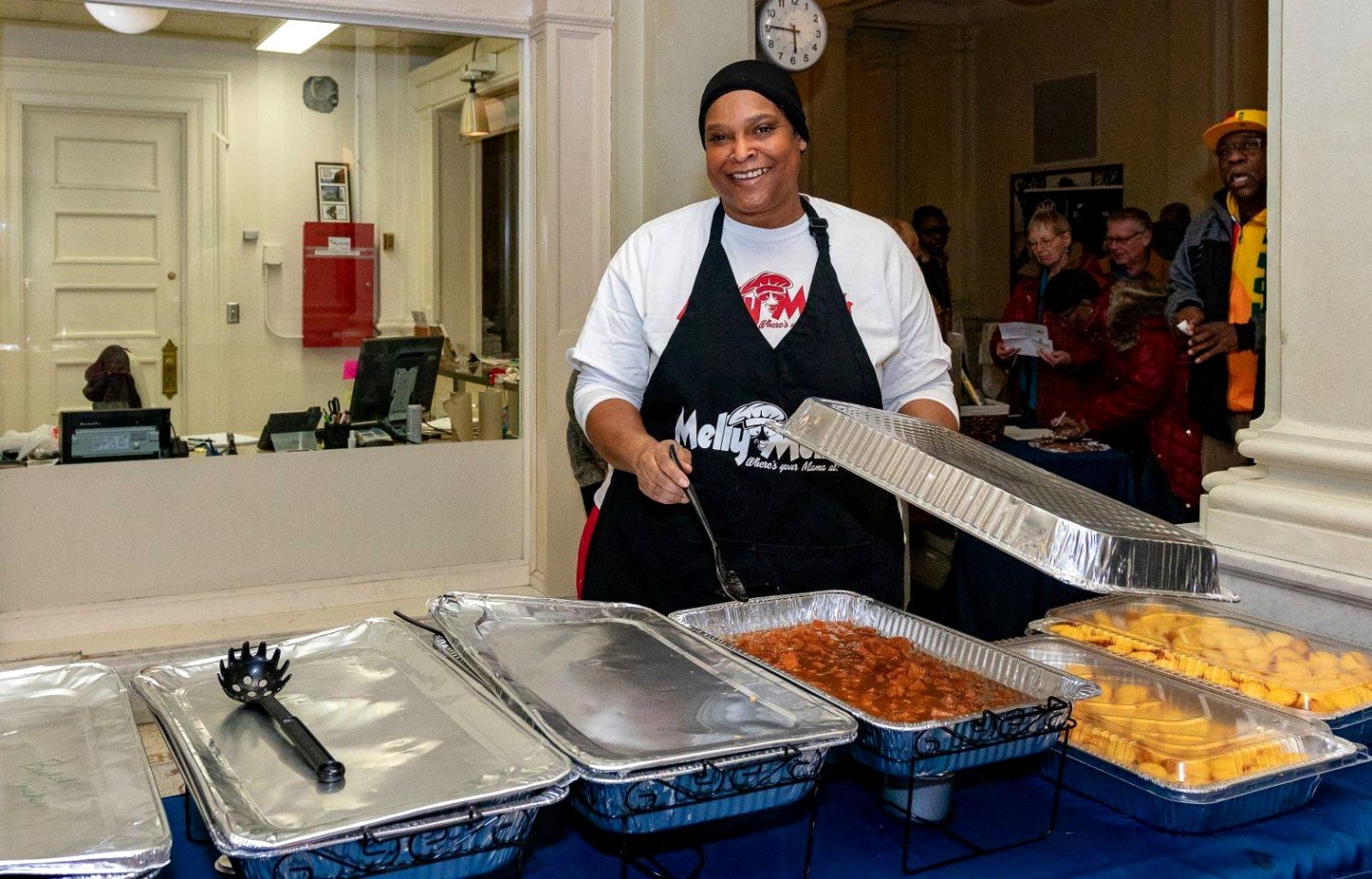 Carmel Jackson, also known as "Melly Mel" and owner of the namesake catering service, was fearful when the coronavirus outbreak occurred. Catering jobs were cancelled, and she wondered how she would continue. As a MarketReady Program participant, she was able to offer her menu via the Christine's Kitchens website. "I was so happy that this opportunity became available to me. It put me at ease as I was able to get the money I needed for my business to survive. This is truly a blessing for me as I'm not sitting at home, just hoping to not get sick." Jackson also found inspiration in the online ordering service. "The way this has come together gives us hope, keeps our spirits up and opens our heart to others", she adds.
Yakub Kazi and Nausheen Qureishi, who operate Ember Foods are also thankful for the new delivery service. "This has been a blessing for us" says Kazi. "With orders from our largest customer halted, selling through Christine's Kitchen has provided valuable relief. Christine has been excellent to work with."
Specialty foods are also available. Shoppers will find an assortment of delicious cookies and cheesecakes from Looking Glass Bakery, award winning chocolates and confections from Roots Chocolates, cooking sauces from Madame Chu Delicacies, and a variety of cheeses from Farmer Johns' Cheese. Super Charge! Foods sells mixed greens, ready-made salads, spring rolls and wraps. Offerings from other vendors include fresh baked breads, vegetables, coffee, charcuterie-style meats, soaps, caramelized pecans, pizza and popcorn, and more.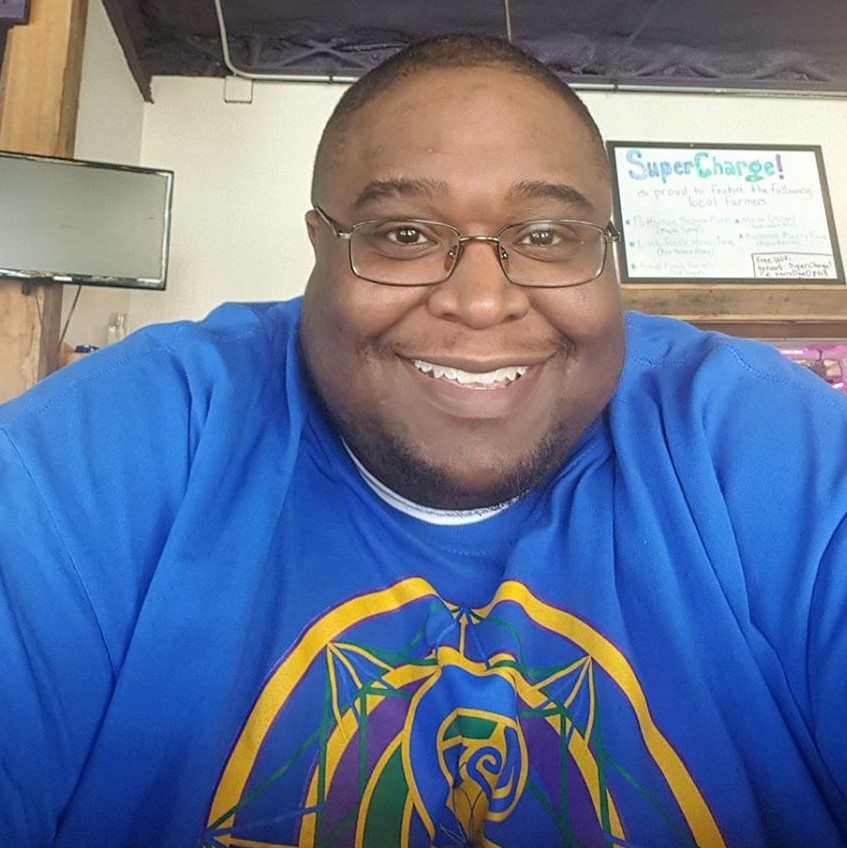 Jamaal Stricklin of Super Charge! Foods saw a 60 percent downturn in business because of the coronavirus pandemic. With his restaurant and retail store closed, he foresaw the prospect of losing the business. "Faced with this challenge, my team and I did what entrepreneurs do. We worked with Christine to grow our revenue through this delivery service." The rewards have been significant. "We now have an alternate source of income from this new business model and have recouped some of lost revenue. While we are still fine tuning these efforts, it has helped us realize we could add a regular, supplemental delivery service that we now provide on our own."
Stricklin also expressed his appreciation for the service provided by Christine's Kitchens. "Christine has been wonderful to work with. I know that coordinating all the orders and making this service happen takes a great deal of effort."
Visitors to the Christine's Kitchens website will find instructions for delivery and full menus and product listings from each vendor. Order periods occur over a six-day timeframe, with delivery occurring a few days later. Free delivery is offered for orders over $20 to Madison, Sun Prairie, Columbus, Windsor, Deforest, Middleton, Oregon, McFarland, Verona, Cross Plains, Stoughton, Cottage Grove, Fitchburg, Waunakee and Monona.
The MarketReady program is an initiative sponsored by the City of Madison and administered by the Northside Planning Council as part of the proposed Madison Public Market. MarketReady is focused on providing training, supportive services and micro-grants for low income populations, people of color, immigrants, women, displaced workers, veterans and LGBTQ individuals interested in becoming Madison Public Market vendors.
Megan Ballard, project manager at the Madison Public Market Foundation believes that the collaborative effort among MarketReady, Christine's Kitchens and FEED Kitchens exemplifies how small businesses can work together to weather these economic hard times. She looks forward to the opening of the 44,000 square foot market at First Street and East Johnson Street, which will include a 9,000 square foot Public Market Kitchen. This space will be dedicated to small businesses focused on food production and distribution. "With the COVID-19 crisis so heavily impacting small businesses, especially farmers, restaurants, and food producers, it's important now more than ever to create a shared, community space like the Madison Public Market where small, family-owned businesses can thrive."
In reference to the collaboration based at Christine's Kitchens, Ballard adds, "This is just one powerful example of how small businesses united under one roof are stronger and more successful."
Friends and family can truly help us persevere, even in the most difficult of times.
For more information about the proposed Madison Public Market, please visit MadisonPublicMarket.org.