E. Johnson & First Street
Our Madison Public Market will be housed in the current City Fleet Services building located at the corner of E. Johnson and First Streets.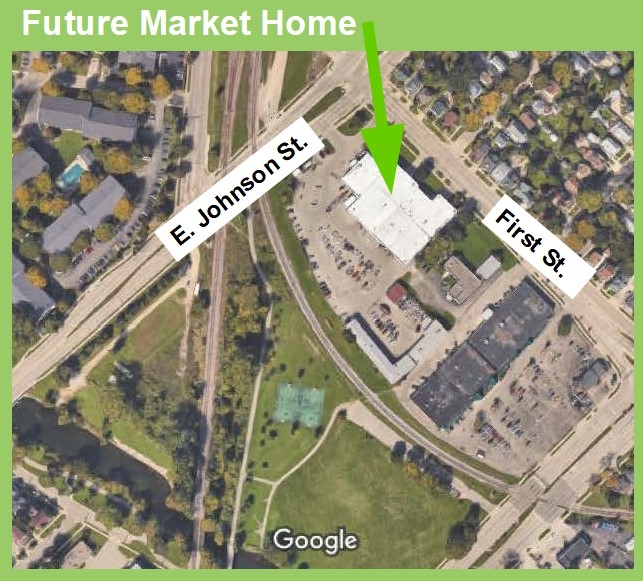 This location is ideal for a variety of reasons:
Fleet building's 2-story open space floor plan
45,000 square feet
Existing floor to ceiling windows
3.5 acres for outdoor seating, live entertainment, food carts, and parking
Connection to neighboring Burr Jones Field, the Yahara River, and multiple bikes paths
Served by 220 buses per day
3,500 residents live within walking distance
In February of 2019, the architecture team for the Public Market, led by MSR Design, was selected. The design work will be completed by the end of 2019. There will be many opportunities for the community to provide input so stay tuned!

The Madison Public Market design work is being conducted using the following principles:
Merchants First: As a place of commerce, the Public Market succeeds when the merchants within thrive.
Equitably Designed: The Market building and grounds will be designed to be welcoming and inclusive of people from diverse cultures, backgrounds, ages, and abilities.
Budget Driven: The design will maximize value, use minimal new material, consider short and long-term advantages, and account for lifestyle costs.
Beautifully Simple: The design will create modest, beautiful, robust container for the vibrant and variable market contents.
Nourishing: The building and grounds will support the well-being of our planet, its inhabitants, and the local community through healthy sustainable design.
Of Its Place: The building and site will reflect the history, culture, and natural beauty of the Isthmus through material choices, views, connectivity, and reflect its past and future.
Connected: The site will receive pedestrians and all modes of transportation and create connections to Burr Jones Park, the Yahara River, nearby paths, neighborhoods, the Madison metro area, and regional farming.
All Season Draw: The design will support indoor and outdoor experiences for every season.
The Madison Public Market will be a multi-use center that offers a variety of activities and experiences.
Click on the images below to learn more.
Site Plan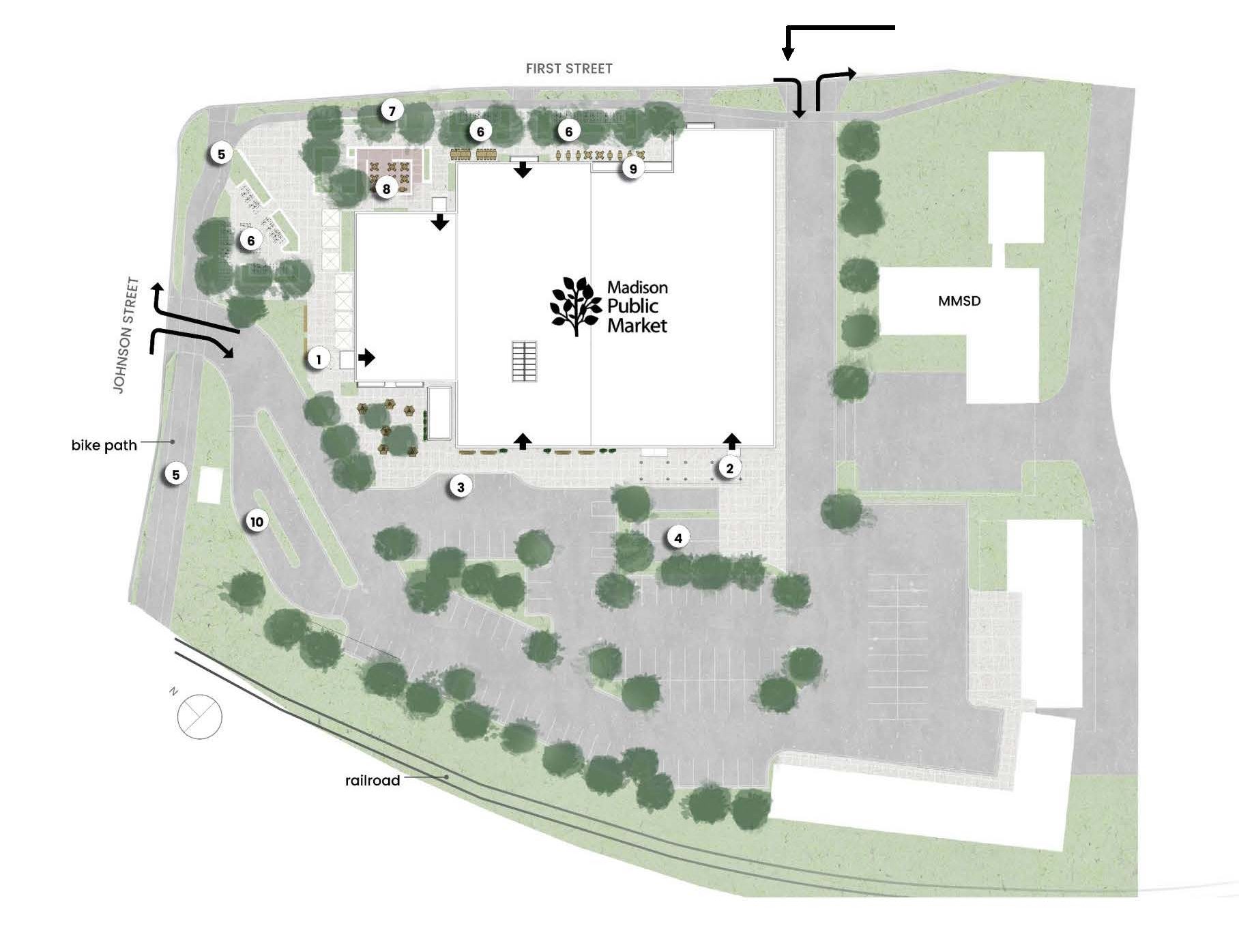 Floor Plan