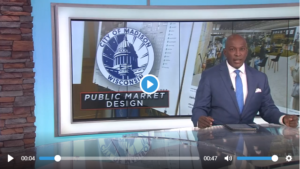 Read and watch the full story.
Sept 5, 2019. People in Madison finally got a look at what the Madison Public Market will look like.
The city unveiled the nearly-complete design at a meeting at the Madison Municipal Building.
It'll have spaces for local merchants to sell their goods, a market kitchen and outdoor plazas.