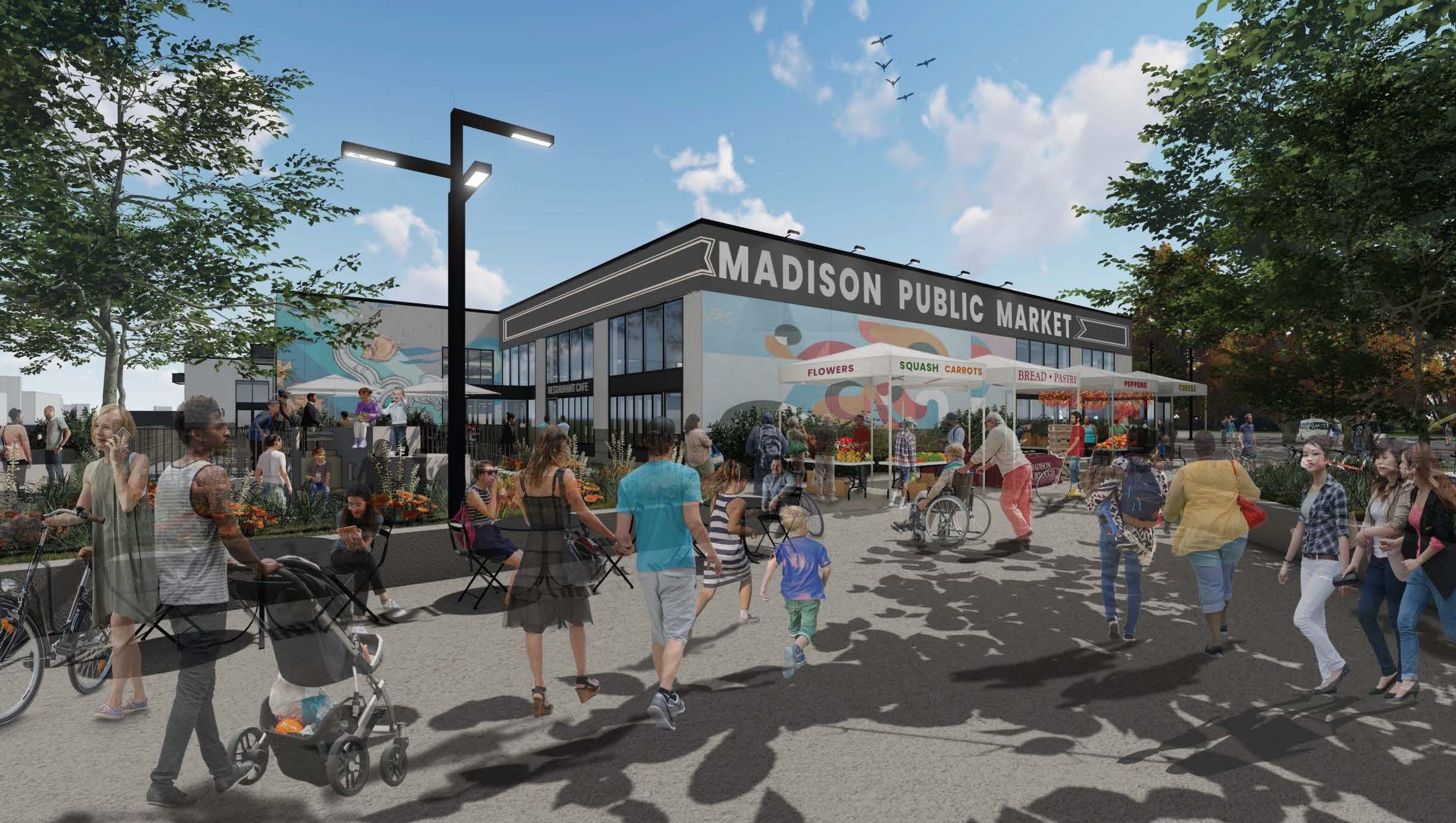 Sep 6, 2019. For the first time, officials on Thursday shared designs for the years-in-the-making Madison Public Market that is slated to open on the east side in 2021.
The market will be located in what has been the 45,000-square-foot Fleet Services garage at 200 N. First St., which is owned by the city. The space presents unique challenges and opportunities for a public market. While designers have to work around an on-site fueling station for city vehicles, it also features multiple garage door openings that can be used to blend indoor and outdoor space.
"We have the honor of bringing physical life to all of the dreams and all of the thoughts and all of the brainstorming that has been happening," Traci Lesneski, principal at MSR Design, said.