After releasing an RFP in August and reviewing 11 different proposals from Madison and around the country, City staff is recommending that the City engage an architecture and engineering team led by Minneapolis-based MSR Design to complete the design of the Madison Public Market building. The recommendation will go to the Common Council for approval.
Dan Kennelly, City of Madison Office of Business Resources Director, shares, "MSR Design has unmatched experience working with the City of Madison to design high-profile civic buildings. We are confident that working with the City of Madison and Madison Public Market Foundation, MSR will create a home for our Market that helps achieves our goals around inclusiveness, diversity, public art, community-building and of course, creating a unique Madison culinary experience."
M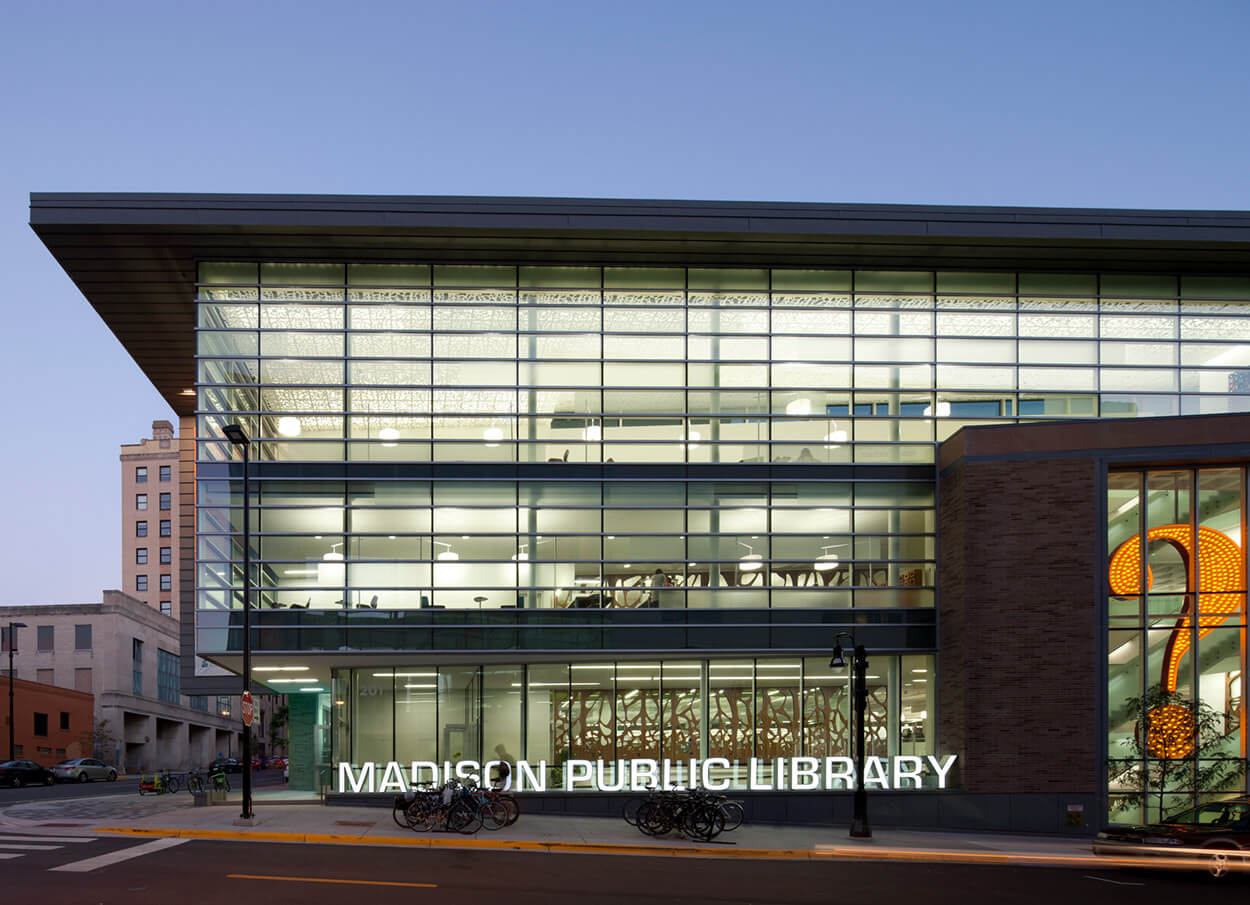 SR Designs's past experience in Madison includes the downtown Central Library, the recent Olbrich Gardens expansion, and the newly refurbished Madison Municipal Building. MSR knows how to get important public projects across the finish line while creating vibrant gathering places for the community. MSR's team includes local experts Saiki Design for landscape architecture and Vierbicher for Civil Engineering. These talented local firms bring knowledge of the site and will help create an inviting design that is authentic to Madison.
MSR's team also includes a Wisconsin-based food service and kitchen design consultant (Steve Stern with Boelter) who will assist with the unique challenges of designing a public building that will include a variety of food preparation and food services uses.
MSR will bring strong expertise and experience to other important aspects of the Madison Public Market vision.
Inclusiveness and equity
The MSR Design team has reviewed the City's equity impact analysis and is inspired to help the City implement its vision for a truly inclusive Public Market – a dynamic destination that welcomes the entire community and creates economic opportunity for diverse entrepreneurs.
Sustainability
With sustainability as an important focus of the Public Market, MSR has pulled together a team that has expertise in green design.  As they have done with previous Madison projects, the Public Market will implement the latest best practices in sustainable construction. The result will be a building that is not only LEED certified, but one that thoughtfully integrates sustainability considerations into every aspect of the design.
Art and local makers
With the Madison Public Library, MSR was instrumental in integrating unique artwork into the building and creating spaces for programs that build-on Madison's emerging "maker culture".  MSR will help uncover unique opportunities to connect Madison's library system with the Public Market and build on Madison's maker-based entrepreneurial ecosystem.
Community engagement
MSR Design's proposal and interview demonstrated a clear understanding of the important of engaging the Madison community in the design process.  Their work plan includes numerous workshops with potential public market vendors, community members, city staff, various city committees and other stakeholders.
To stay informed on the timeline for the design process, you can check back on our Updates, follow our Facebook page, or sign up for our email news.