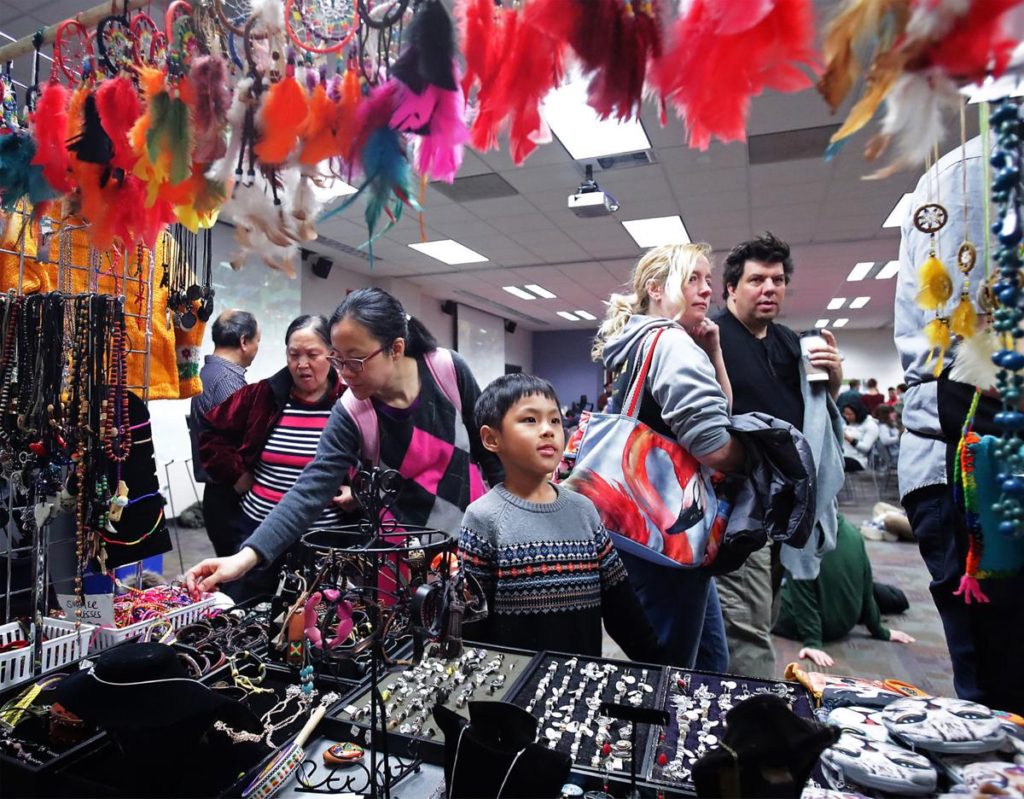 April 22, 2018. Artisan salami, salsa, scarves and muffins on display Saturday afternoon gave people a preview — or taste — of what to expect at the Madison Public Market.
While the market isn't expected to open until 2020, hundreds of people sampled food and talked with 20 of the market's planned vendors while listening to live music in an area of Madison Area Technical College's Downtown campus far smaller the approximately 40,000 square feet shoppers will have to browse for locally produced food, beverages and other goods at the completed Madison Public Market.
Saturday's "Taste of the Madison Public Market" was the third, and best attended, public market preview, said Mayra Medrano, president of the Madison Public Market Foundation Board.
"This really exceeded our expectations," she said. "People are on board with the public market."